Gorgeous Designer Disney Princess Notecards Strike Right Note
I was a huge fan of the Designer Disney Princess line. I bought the pins and ornaments, though I wasn't lucky enough to get my hands on the dolls. Now it's your chance to grab some beautiful notecards featuring your favorite princesses looking runway ready!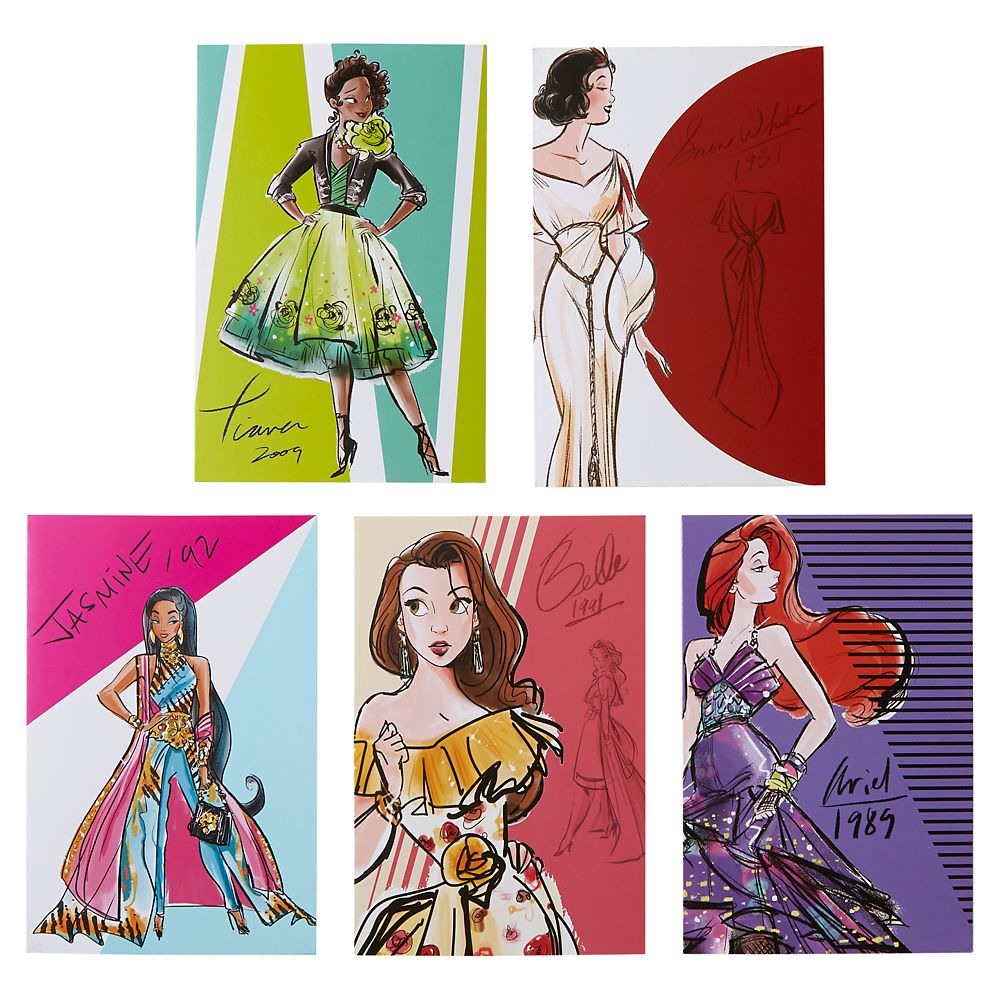 Disney Princess Notecard Set – Disney Designer Collection
Although I like all these cards, I think the Belle card. Also, although these are wonderful as notecards, I bet they would be really beautiful framed and hanging on a wall as well.
If you want more Disney Princess gear, check out this pin!
Please follow and like us: