Sleeping Beauty Anniversary Coin Set Dazzles
Aurora from Sleeping Beauty looks so good, it's hard to believe she's a day over 58, but it's true that 2019 is the film's 60th anniversary (it came on October 30, 1959 (a wonderfully spooky date for Maleficent to shine!).
To commemorate the event, ShopDisney has a beautiful new set of nine coins for sale.
Note: this article has affiliate links that provide small compensation to the writers of KingdomCollectors, but in no way impact your experience. Please click on the link to support the site. Thank you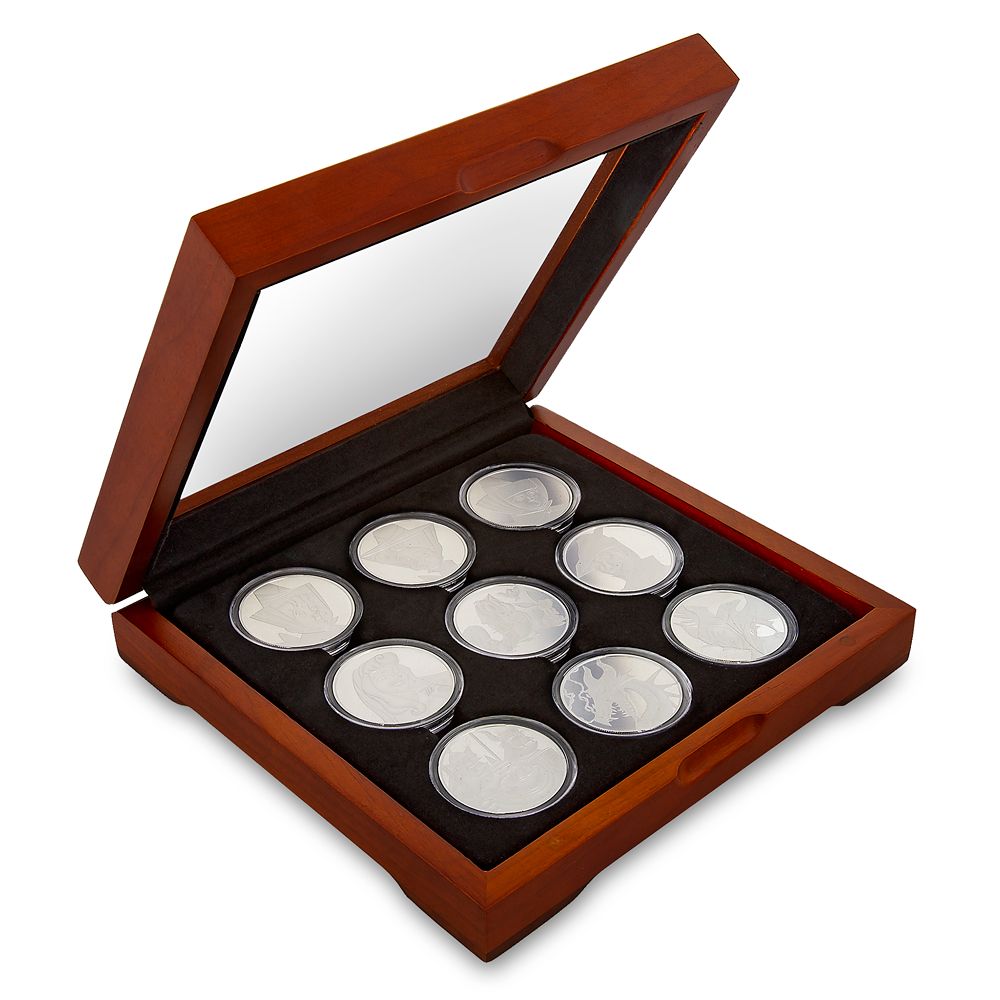 Sleeping Beauty Coin Set – 60th Anniversary – Limited Edition
The nine silver plated coins come protected in plastic and in the beautiful wooden case. And get this, there is a limit of 2019 sets released.
These are obviously so special and a wonderful part of any collection! Click on the link above to purchase.
Please follow and like us: