Little Mermaid Anniversary Edition Available for Pre-Order
Disney's The Little Mermaid is important for so many reasons in the history of Walt Disney Pictures. It ushered in a new age of animation and animation fans and showed a new type of Disney Princess as well. 2019 is the THIRTIETH ANNIVERSARY of the movie! To celebrate, it is being re-released on Blu-Ray, DVD and Digital.
Note: this article has affiliate links that provide small compensation to the writers of KingdomCollectors, but in no way impact your experience. Please click on the link to support the site. Thank you!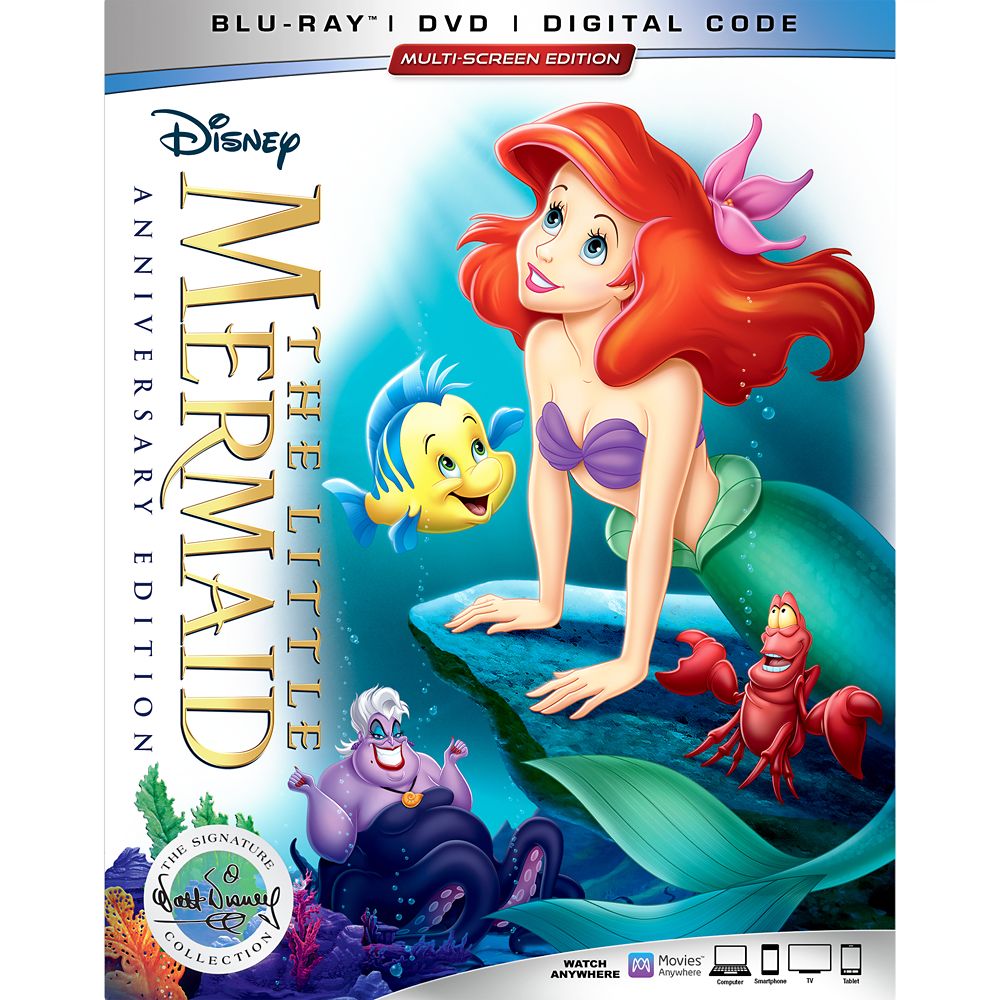 The Little Mermaid Blu-ray Combo Pack Anniversary Edition with FREE Lithograph Set Offer – Pre-Order
When you pre-order, it comes with a set of 4 exclusive lithographs that are always a wonderful part of a collection.
Click on the photo or link above to purchase. It is expected to be released on February 26.
Please follow and like us: